2022 / UX
A proposed all-in-one app for Northwestern students to handle all things Covid-related. In this individual project, I sought to reimagine a more streamlined and intuitive experience for students.


Overview
---
The idea for this app arose during a campus spike in positive Covid testing and from conversations (and then interviews) with students about current Covid testing, messaging, and quarantining.

A clear issue emerged: these processes were too clunky and separated. Students had to jump between two apps just to test, and if you tested positive, it was hard to keep up with what the university protocol was.

My question: How might we streamline the student experience of Covid testing, symptom tracking, contact tracing, and response?
Initial wireframe sketches of my main screens.





Style Choices

---
Staying within the brand of Northwestern, I used the university's sans serif font and a selection of "Northwestern Purple" shades.

I aimed to create a clean-feeling interface, using only sans serif and adding gracious space in between elements.



Outcome
---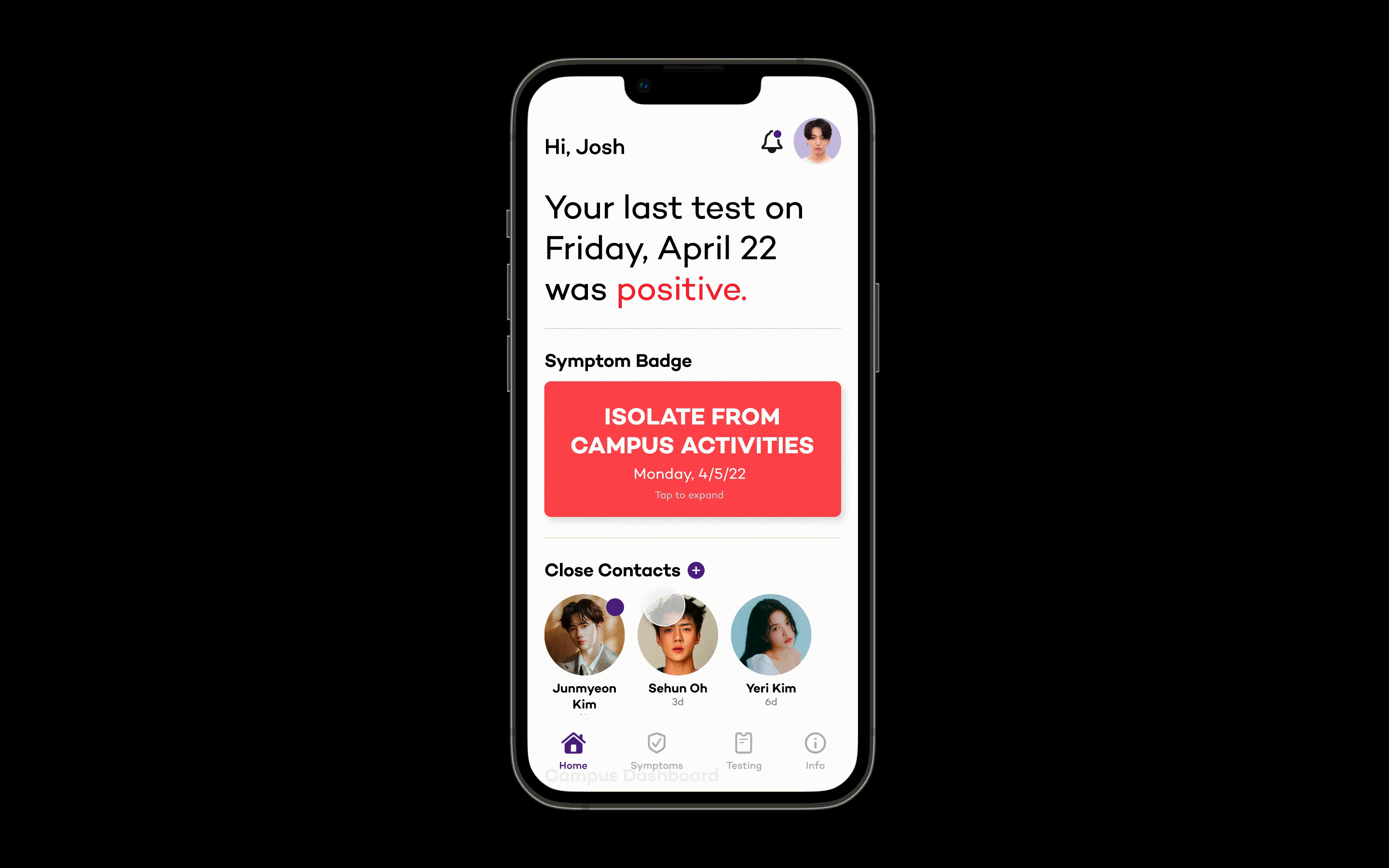 ---
Notifications.
This centralized notification screen combines messages a student would typically receive across several platforms (testing app, email, text, etc.).
Notifications can also link to other tabs in the app.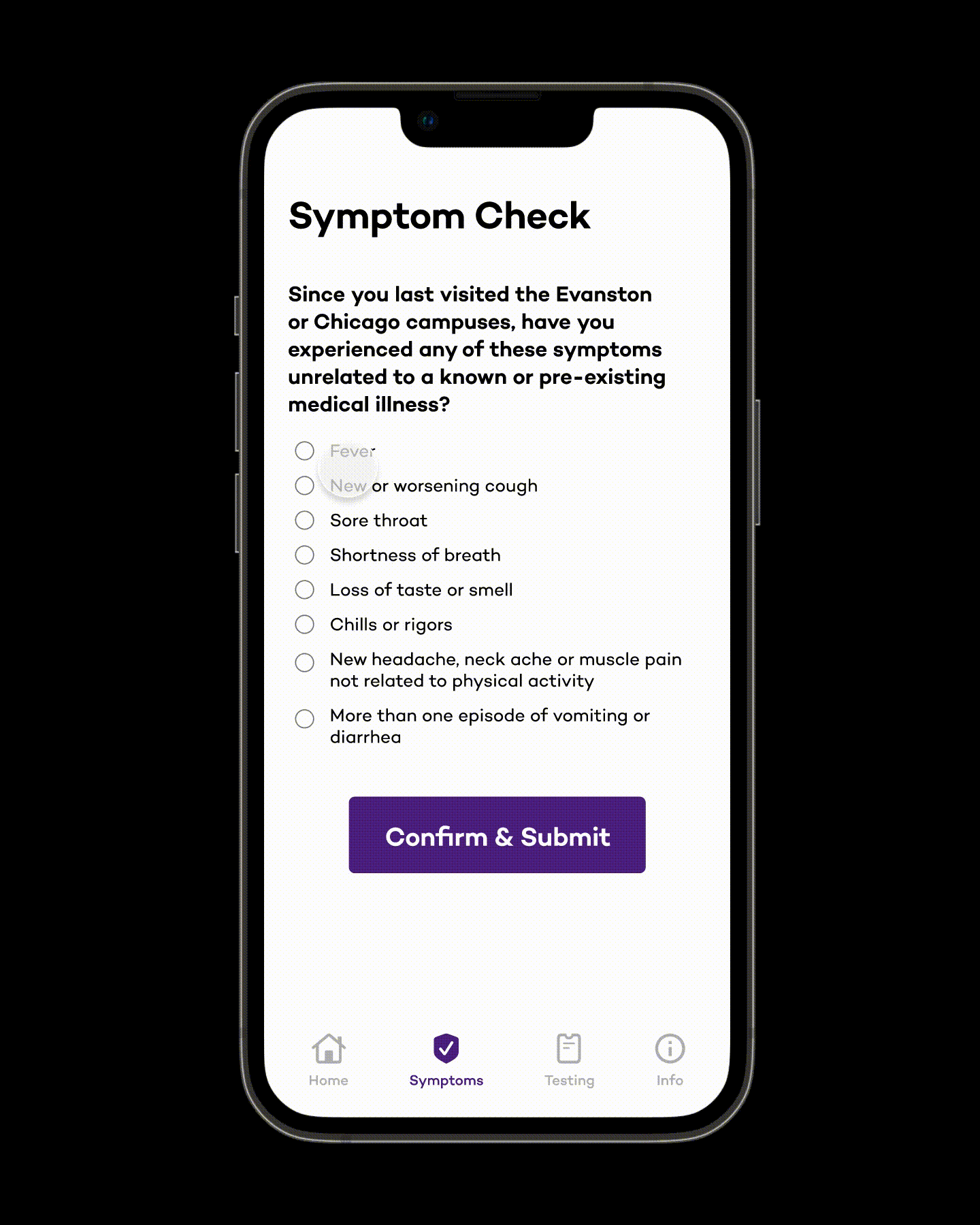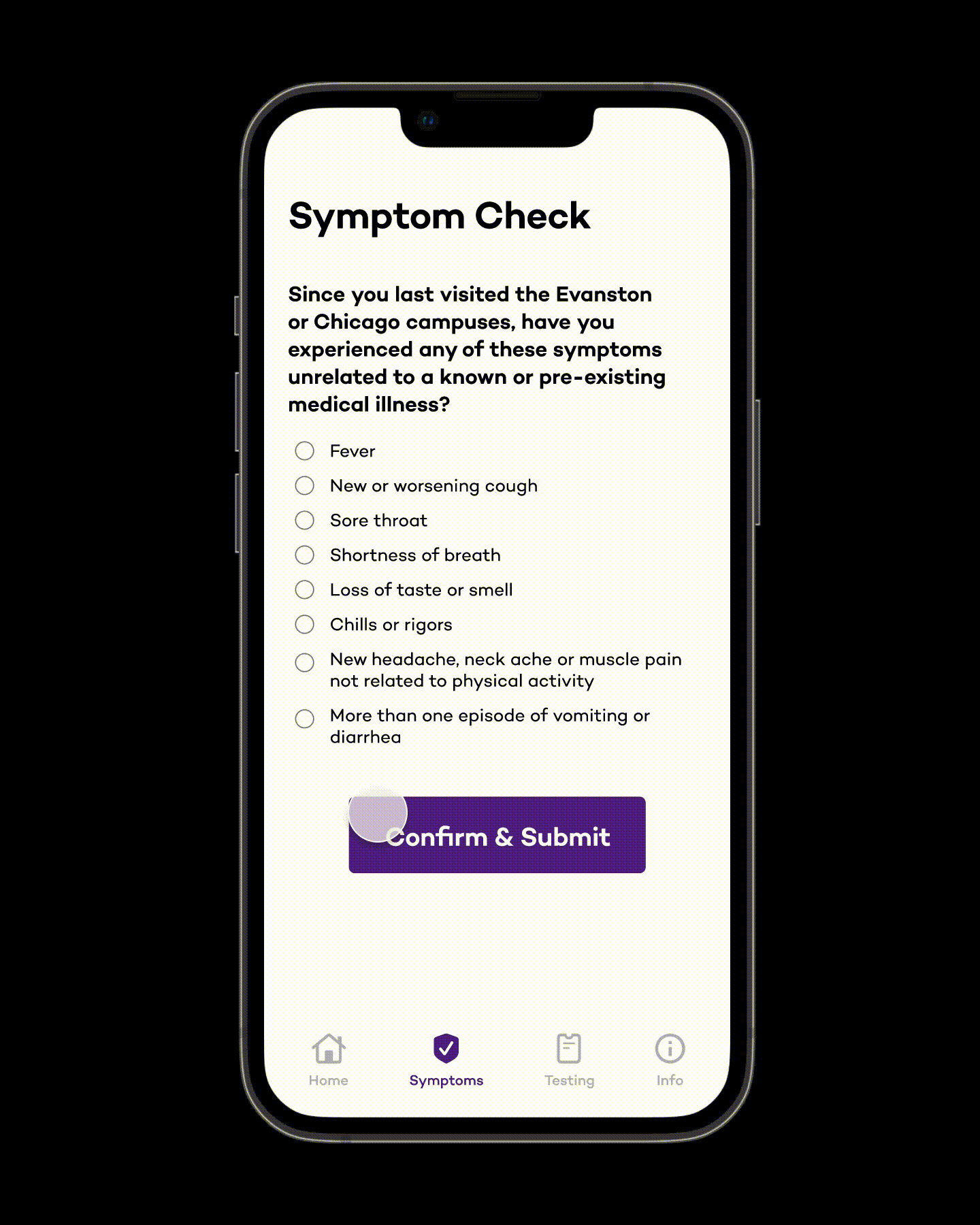 ---
Symptom Badge.
Typically, students would have completed this process in a separate clunky, poorly designed app.
In my redesign, I made each symptom a radio button, able to be selected individually, and gave elements more space to breathe.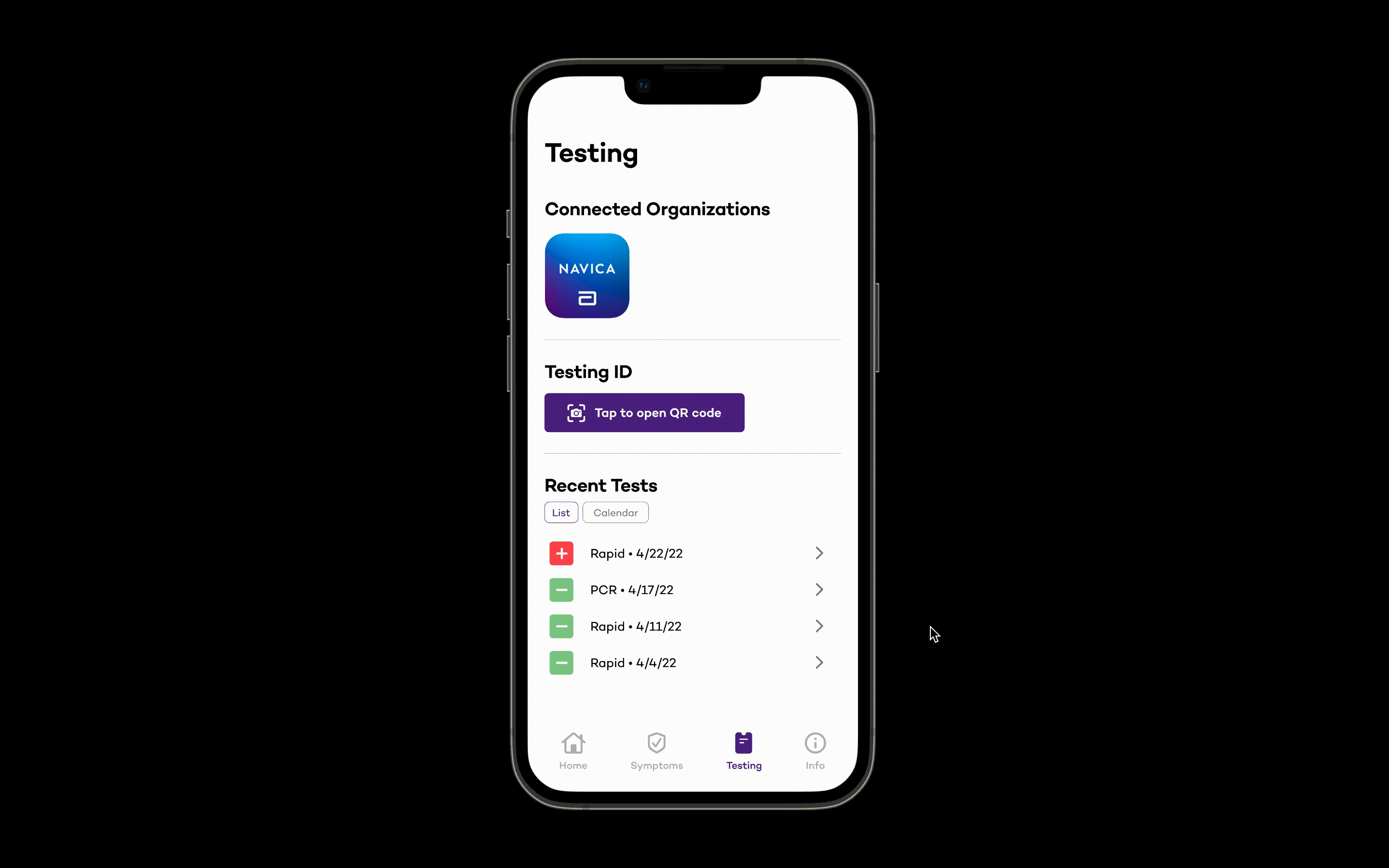 ---
Testing.
In this tab, users can see connected testing agencies, the QR code needed to test at Northwestern centers, and test result history (in a list or calendar view).
---
Info.
This tab pulls information from Northwestern's website into the app, so students do not have to jump from app to browser when seeking out Covid information. It also adds relevant contact info from the Health Services team in the case of a positive test.